CorelDRAW X8 provides a welcome screen, easy for users to browse for a large number of resources available, including a new, recently opened documents, select the workspace, new features, user-inspired works inspired library, application updates, learning resources, etc. Tips.For beginners it is very favorable to help.
  Start CorelDRAW software will appear as shown below the "welcome screen", but some students do not know how to put the welcome screen somehow gone out, how to get back CDR welcome screen, this small series to answer your questions.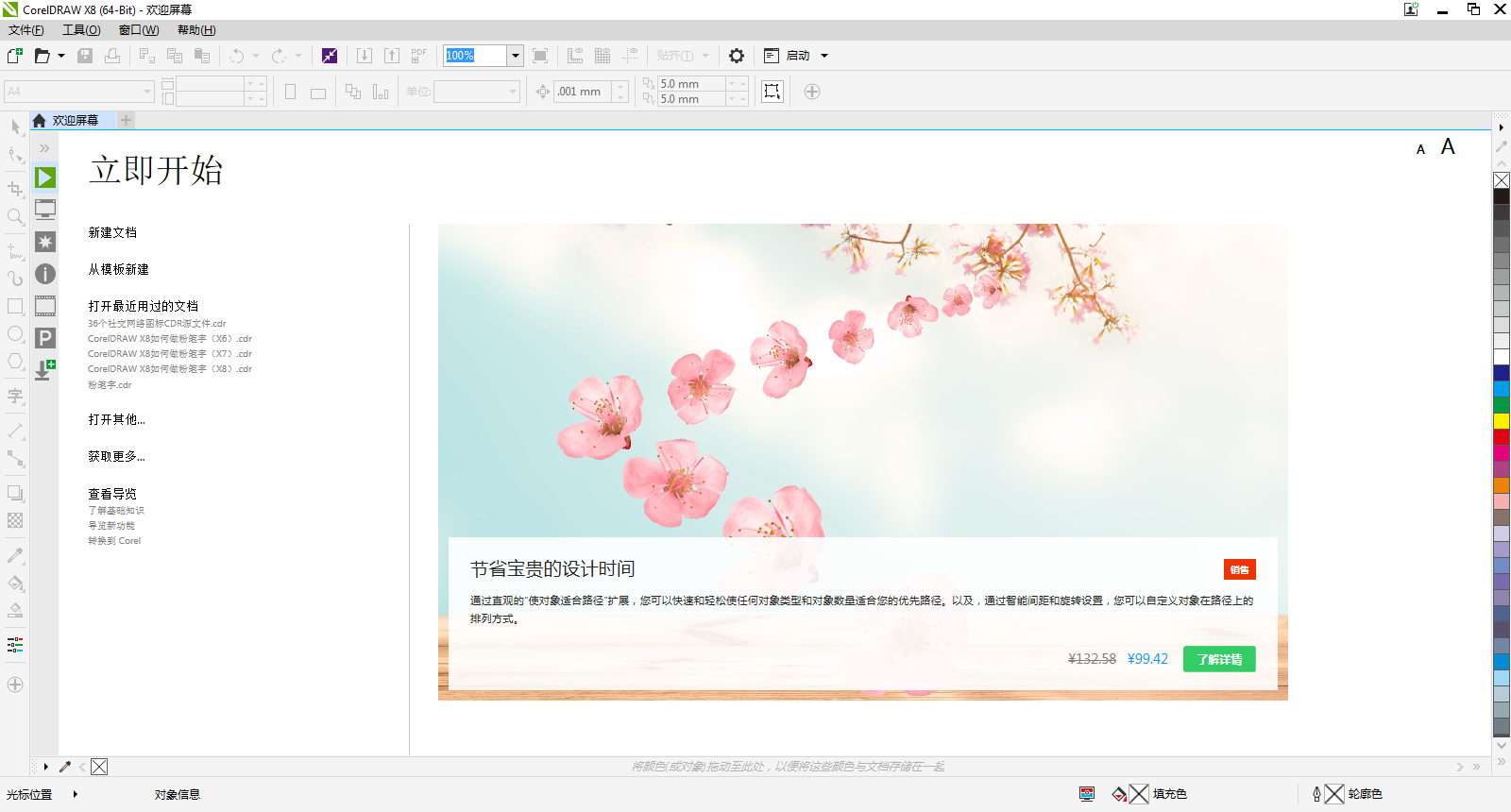 Step one, open the CorelDRAW X8 software, select the "Tools" menu in the "Options" section, the shortcut keys Ctrl + J, pop-up "Options" dialog box.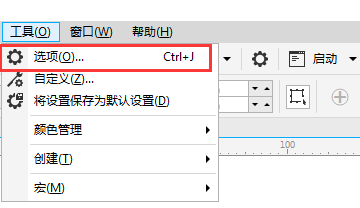 Step two, the left in the Options dialog box, select the "workspace" and click on the left side of the triangle number, to display the sub-options.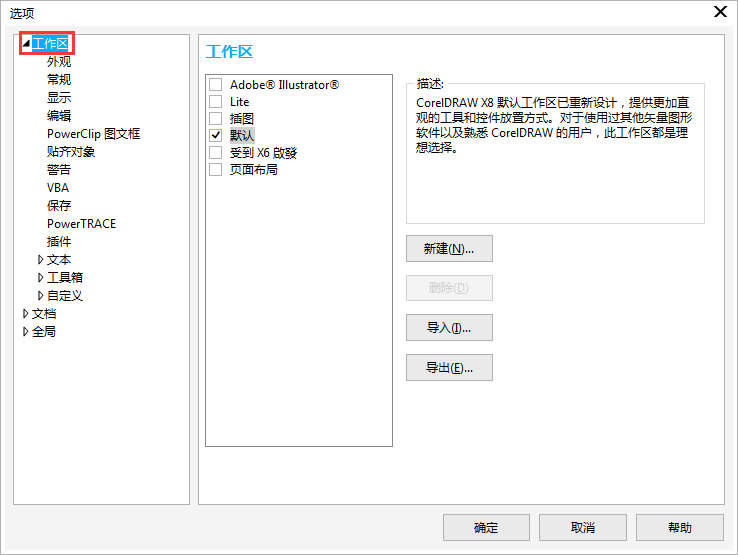 Step three, in sub-options workspace, click on the "General" option.This time to see the "Options" dialog box neutron panel on the right side CorelDRAW X8 starting position is set to "None".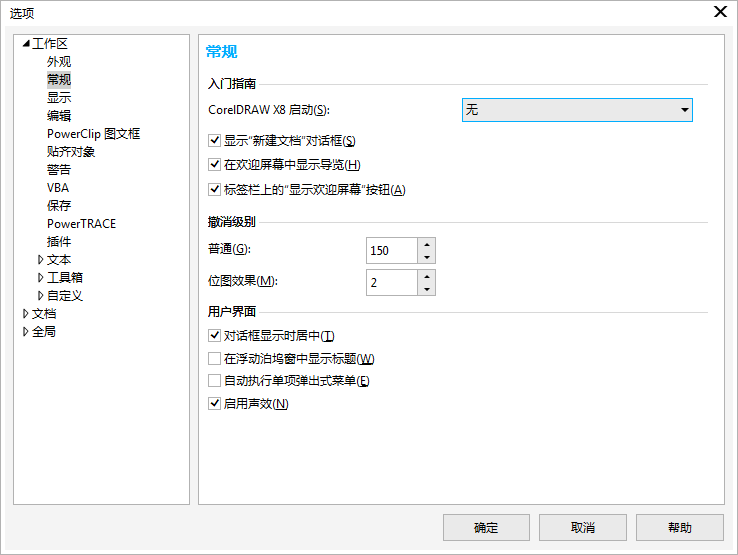 Step four, which is just to "CorelDRAW X8 start" mode, from "no" to the "Welcome Screen" on it.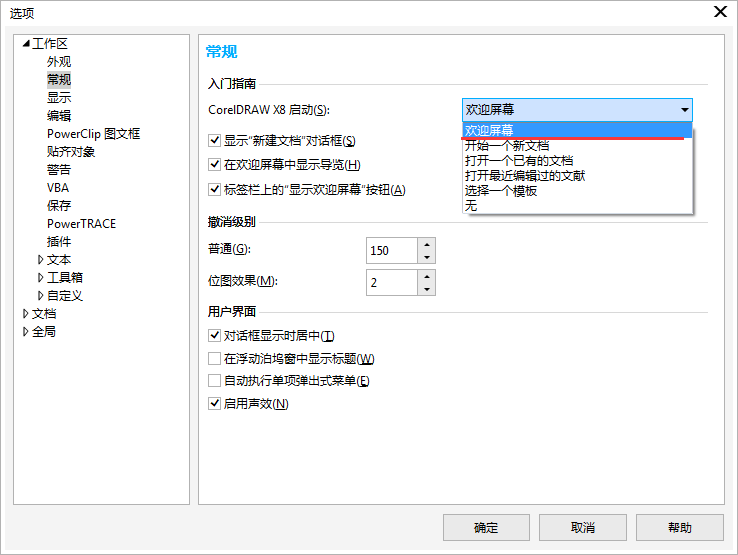 Thus, the next time you start CorelDRAW X8, the welcome screen on back.
  For more information about CorelDRAW Welcome screen, click on how to cancel CorelDRAW X8 welcome screen.CorelDRAW is a simple and powerful vector graphics design software, allows creativity and functionality combine to create a unique style, the junior partner want to learn the software, you can click to download CorelDRAW start your imagination in the creation of CorelDRAW X8.