Corel CorelDRAW X8 was released in March, 2004 the new version of CorelDRAW, CorelDRAW X8 With the new version, in an unprecedented way of thinking designers express.Better operational processes, smart drawing tools and applications to expand learning to create realistic visual effects work.After the main application contains a number in CorelDRAW X8, the article Xiaobian take you sort out what you have to purchase CorelDRAW benefits.
  After the CDR default installation, with a lot of additional software, if the custom selected component before the installation, then after it is mounted on a display table shown below, these are called major application CorelDRAW.In the end these are what is the use of software is often not to be used in subsequent operations?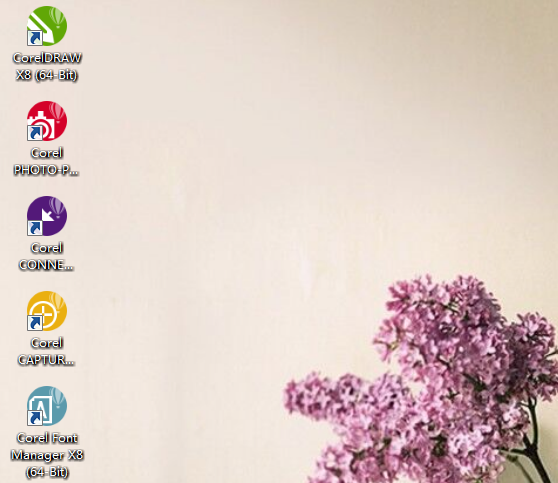 ● CorelDRAW X8 - vector illustration and page layout, intuitive vector illustration and page-layout applications to meet the needs of today''s busy graphics professionals and non-dedicated graphics persons.
  ● Corel PHOTO-PAINT X8 - bitmap illustration and photo editing, CorelDRAW is the supporting software, the program is a comprehensive, professional painting and photo editing program, with a plurality of image enhancement filters, to improve the quality of scanned images element, coupled with the special effects filters, significantly change the appearance of the image.
  ● Corel CONNECT X8- content finder and manager, this full-screen browser allows digital content and the new content you have access to the center of the suite, and search your computer or local network to quickly find the right material for your project aid.
  ● Corel CAPTURE X8 - advanced screenshot, screen capture tool, this one-click application that allows you to capture images from the computer screen.
  ● Corel Font Manager - font manager, font management application plays a vital in use, organize and categorize large number of fonts role in the field, the font is the core operation.Corel Font Manager allows you to control every aspect of the layout workflows, and provide you with the tools they need.
  in fact.In addition to the CorelDRAW X8 and Corel PHOTO-PAINT use more X8, the other basically do, but it also depends on their needs Oh.
  If you do not want to install these programs when you install CorelDRAW X8 can be customized to select the program you want to install.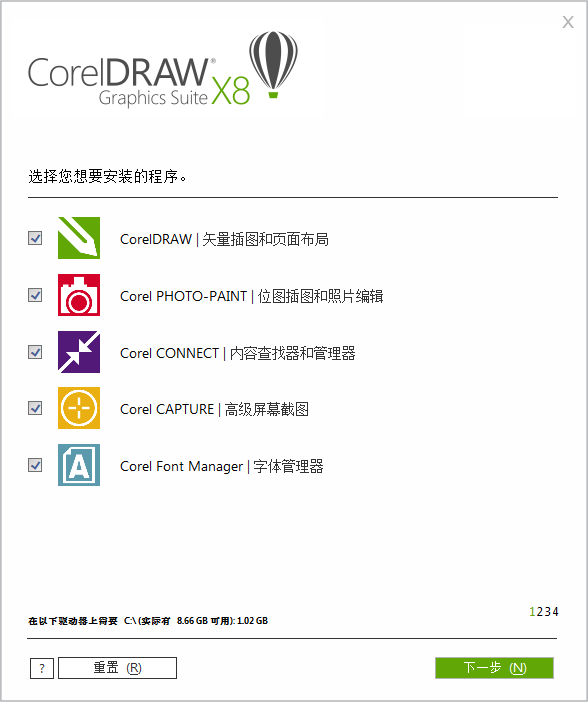 In addition, CorelDRAW Corel Website Creator- products are also used to provide the design, build, and quick and easy way to manage the site, PhotoZoom Pro 3 - plugin for enlarging digital images.Multiple content bar code, two-sided printing wizard, a variety of clipart and digital images, waiting for you to explore.
  CorelDRAW is a versatile and powerful vector graphics design software, allows creativity and functionality combine to create a unique style, the junior partner want to learn the software, click CDR download your imagination come into play in the creation of CorelDRAW X8.