CorelDRAW X8 features and enhancements and new features in CorelDRAW 2017 will be introduced in the following topics:
  Join
  Whether you are a new user or an experienced designer, can easily entry CorelDRAW Graphics Suite 2017.Learn the basics by starting the tour or see what''s new, and use in line with the needs of your workflow workspace immediately to improve efficiency.Enjoy the benefits of high-quality content and comprehensive product learning resources to enrich your project.10 use features added Windows, as well as multi-monitor viewing 4K display support.
  Enhanced 1.Take a tour
  Start with a series of interactive navigation, you can quickly work.Whether you are new graphics software users, experienced users or users familiar with other graphical applications, can help start the Quick Start Guide, and take full advantage of features and tools provided by CorelDRAW Graphics Suite 2017.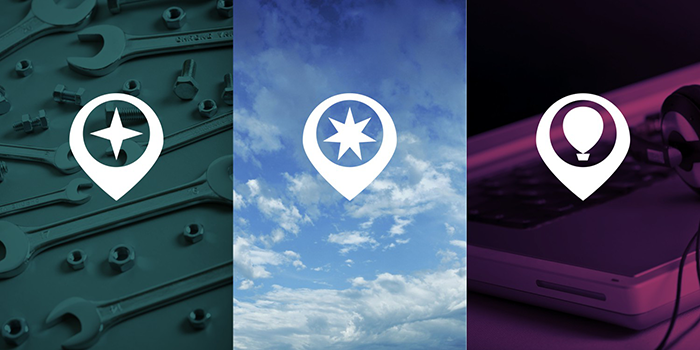 Use navigation to get started smoothly
  Enhanced 2.Support for UltraHD 4K display
  4K display support, which means that you can easily see CorelDRAW and Corel PHOTO-PAINT, even in high-definition display on the UltraHD.This allows you to edit the native resolution of the photo, and view details in the image.By increasing the pixel can handle, you can open multiple windows side by side in order to improve workflow efficiency.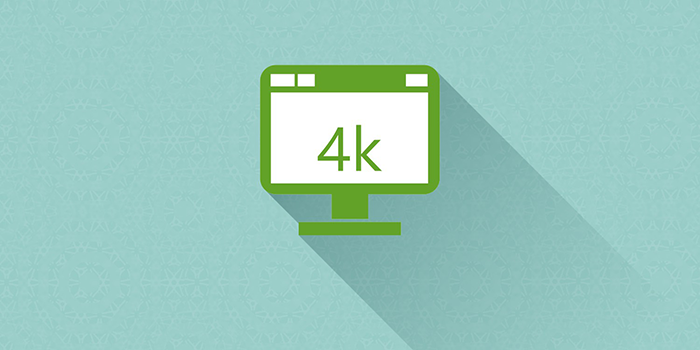 Enhanced 3.Support for Windows 10
  With our relentless pursuit of high-quality user experience, CorelDRAW Graphics Suite 2017 is fully compatible with Windows 10, and has obtained the relevant certification.Corel provides the reliability and performance required for work in the global popular operating system users.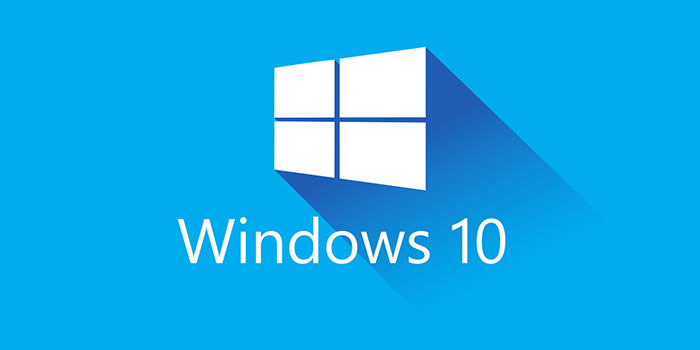 Enhanced 4."Prompt" docker
  "Prompt" docker is a valuable learning resource center contains, is designed to help reduce the learning curve for new users.It can dynamically displays information about the currently selected tool context, and provides links to related information."Prompt" docker gives you quick access to other resources, such as video tips, video and written tutorials longer, so you do not have to search for a tool to learn or function in more detail.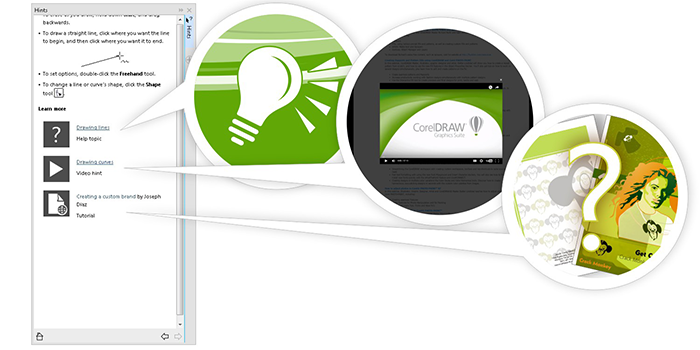 Tip theme gives you access to other resources related tools
  Enhanced 5.Advanced multi-monitor support
  Each display UI scaling and improved support for multiple monitors, so that experts can use the graphical sharpness and fidelity of the new high-DPI monitors and notebook computers, while still using low DPI display to the design space for Standardization (requires a supported hardware and Windows 8.1 or later).This ensures that the correct scaling UI elements, and clearly displayed on the screens of any resolution.For example, you can drag documents to outside of the application window, and placed in the second screen, so that a display dedicated to the drawing or image, another display for docker and frequently used toolbar.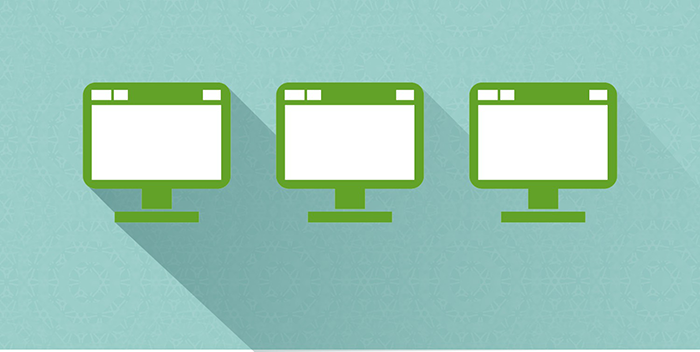 Enhanced 6.Understand the product and accounts updated Welcome screen
  Welcome Screen "Product Details" page is a one-stop source of information for understanding new information kit and user accounts.This screen provides important information about your products or subscriptions, account status, product updates and upgrades planned.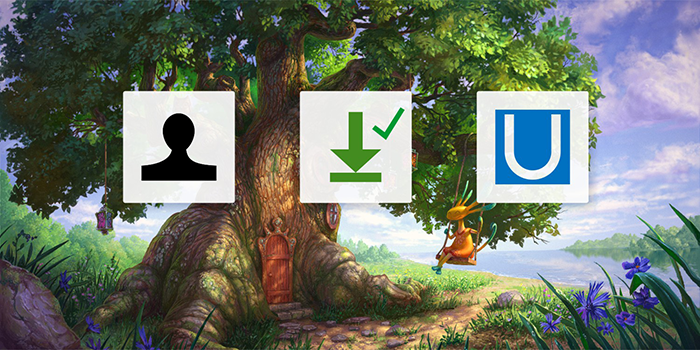 Enhanced 7.Access to e-books
  "CorelDRAW 2017 User''s Guide" and "Corel PHOTO-PAINT 2017 User''s Guide" available in book form.E-books into EPUB and MOBI published file formats, the most comprehensive information on product features can be placed in your e-book reader.Follow e-book user guide, readers do not need to switch between systems in the window, so you can learn at any time, and to ensure that in the case can not access the Internet accessible suite of help files.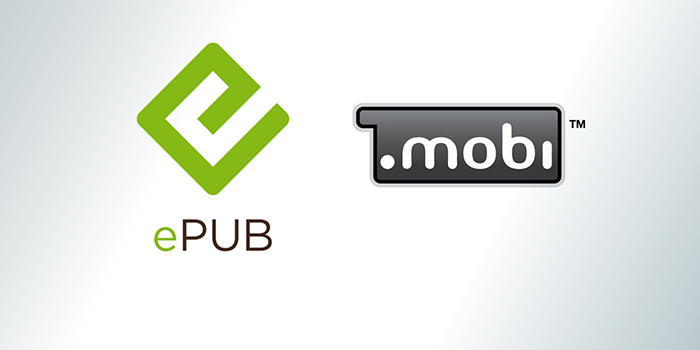 Crafts
  By CorelDRAW Graphics Suite 2017 high standard and intuitive features, make full use of design flexibility.From the outset by designing the vector freehand curve tool LiveSketch.Discover a real-time stylus input factors of innovation potential.Use touch tablet mode and support the work area, quick sketch by touch or stylus and quickly adjust.By not disappear in the design of the background color of enhanced preview, nodes, and handles more efficiently edit objects and effects.Through enhanced font search and filtering capabilities to quickly find the font for any project.More quickly using the "knife" tool to help you split along any path vector objects, text and bitmaps.By Corel PHOTO-PAINT in 2017 "repair cloning" retouch tool, and "image correction" perspective distortion correction dialog.
  New in version 20178.LiveSketch Tools
  LiveSketch tool is a good choice for quick start of project.The tool is used with a stylus or touch-enabled device on the preferred effect, which can draw the flexibility and speed controls to adjust the stroke sketch combine so that you can start from the beginning of your design concept vector curve by freehand.
  If you had to scan the sketches for the experience basis for the project, you will quickly find potential LiveSketch tool in terms of innovation and save time.It not only eliminates the need for scanning and tracing drawings, and enable you to have complete control of the stroke adjustment mode and converted to curves way.This intuitive tool set, allows you to easily fine-tune the work CorelDRAW 2017, making it consistent with the rhythm of your drawing sketches.
  Stroke created by LiveSketch tool be adjusted, and to add to the existing profile based on the time and distance between them and the existing curves.You can set the adjustment time required to activate the stroke stop after drawing, and the stroke is automatically added to the existing distance range of the curve.You can also draw all strokes within the specified time frame incorporated into a curve, no matter how the distance between strokes.If you want to extend an existing curve, just hover over the curve, until it turns red, then you can continue to draw a sketch.Subsequent strokes can be seamlessly added to an existing curve, so you can quickly sketch, adjust and edit.
  Whether your sketching experience rich or not, you can quickly draw out the good work.Soon, you''ll be able to imagine themselves out of inspiration or ideas truly reflected in paintings.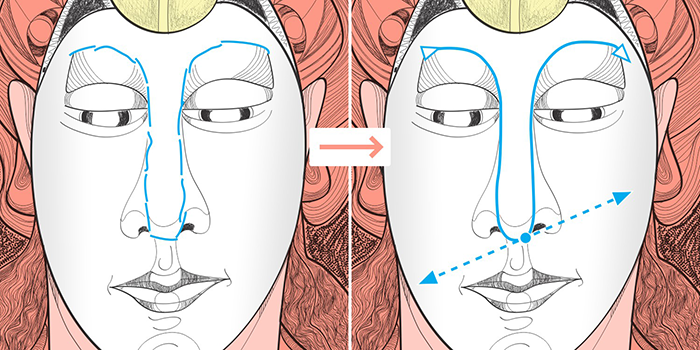 LiveSketch tool allows you to capture design concepts with hand-drawn vector curve
  New in version 20179.Pen tilt, orientation and rotation of the pen
  CorelDRAW Graphics Suite 2017 enables you to more easily and effectively using the stylus pen input factors in real-time and discover a lot of potential for innovation.After UI redesigned to provide instant access to relevant controls, and the ability to quickly select the property you want to use a stylus.
  In CorelDRAW 2017, the new pen tool mode of artistic expression to provide the pen pressure, pen tilt and azimuth function pen, so you can adjust the brush strokes.Powerful editing flexibility allows you to easily improve any object drawn by the stylus.You can use the property bar precision fine-tuning of existing curves, or use the "Shape" tool to adjust only a certain period of the curve by dragging the nodes, but retained when the curve is created using all tilt and azimuth values.You can also be controlled by the stylus pen width, smoothness, and rotated to more fully utilize the eraser tool.You can also specify the inclination and azimuth values before using any tool, the brush tip to a fixed rotational smoothness and.
  Corel PHOTO-PAINT 2017 also features enhanced support for stylus.You can use the pen pressure, azimuth, tilt and rotation adjustment retouching tools, effects tool, the Eraser tool, and many brush tool.In addition, you can rotate, smoothness and extend settings to achieve broader artistic effect.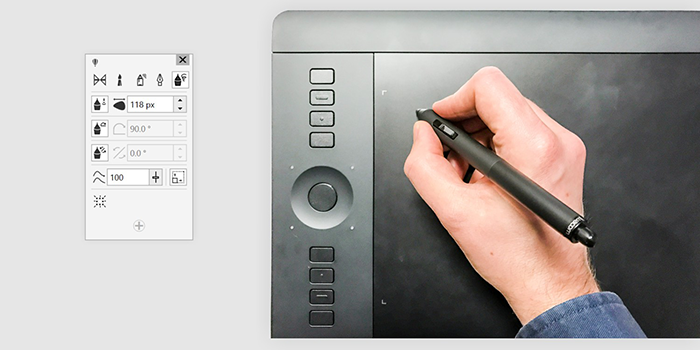 Added support real-time input factors allows you to more fully utilize the stylus
  Enhanced 10.Support for Real-Time Stylus (RTS) of
  You can use the RTS is compatible with the tablet device to capture ideas or inspiration to you at any time.Support for Windows Real-Time Stylus provides real quick response of pressure sensitivity and tilt, allowing you full control over brush strokes CorelDRAW and Corel PHOTO-PAINT in.In addition, without having to install the pen driver, so you can start work immediately.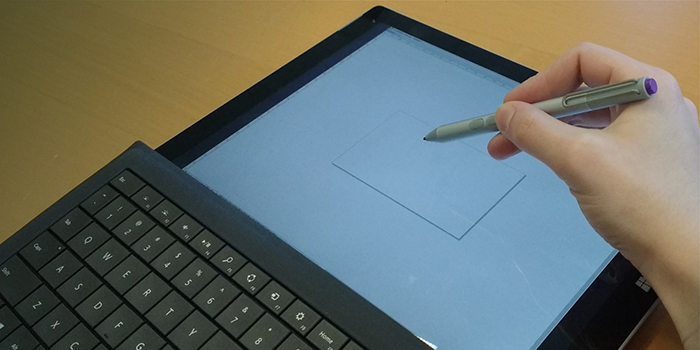 New in version 201711.Convenient touch UI
  Tablet mode support for quick sketch or by touching the stylus and quickly adjusted.The new workspace will be touch activated when switching to tablet mode, the workspace shows only the tools and commands you use the tablet at the scene most likely to be used to simplify UI, standardized drawing window.All other functions can still be accessed by tapping a few.If you re-connect the keyboard, the UI will revert to the default desktop settings.If you wish to use a desktop workspace while using tablet mode, you can select any UI configuration for your.And you can now just a gesture to pan and zoom, both to save time and increase productivity.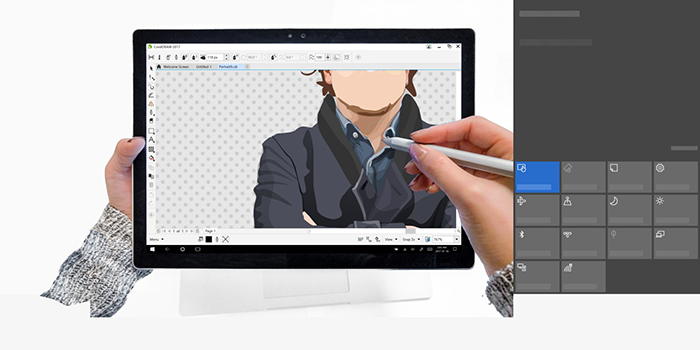 Touch workspace provides convenient touch environment, and access to all necessary functions
  New in version 201712.Microsoft Surface Dial Support
  If your workflow used in Microsoft Surface Dial, CorelDRAW 2017 provides native support, so you can create technology through a broader approach and interact with.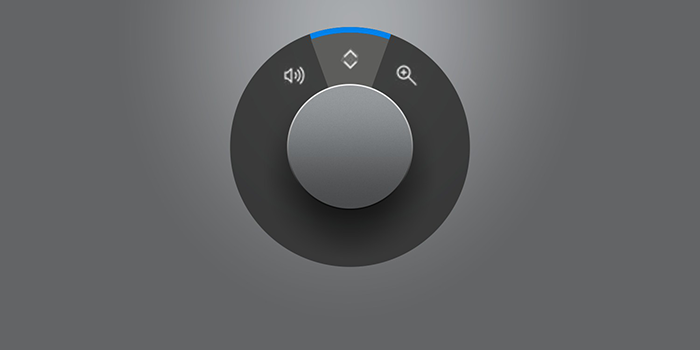 New in version 201713.Enhanced vector preview, and node handles
  CorelDRAW Graphics Suite 2017 redesign easier to view and manipulate the nodes and handles to simplify the shape of the curve and objects.Enhanced vector preview ensures that your design node and curves can stand out from the background color to help you more efficiently edit.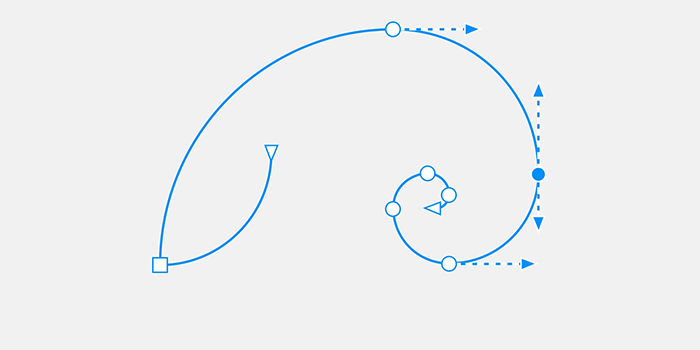 Enhanced view, nodes and handles will not disappear in the background color
  New in version 201714.Outstanding interactive sliders
  Enhanced by more visible interaction slider, you can more easily use the object fills, transparency, harmony, three-dimensional model, shadows, etc..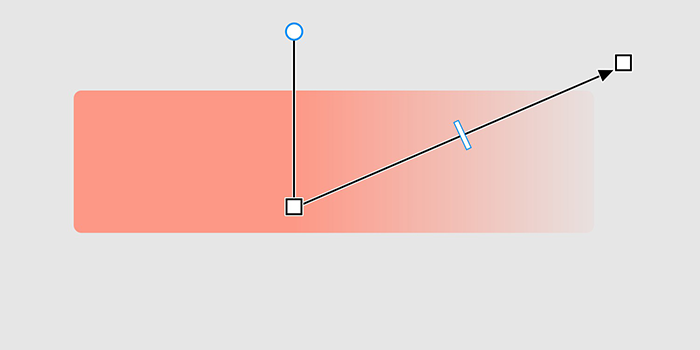 The projection can be simplified using the object interaction of the slider is filled, the transparency
  Enhanced 15.Hide and display objects
  CorelDRAW 2017 allows you to hide objects and groups of objects, so that part of the required project or to view the display only.When dealing with complex designs, hide certain elements in the drawing feature saves time.It ensures that you do not accidentally select and edit an object you do not intend to deal with, and makes it easier for you to try a variety of design.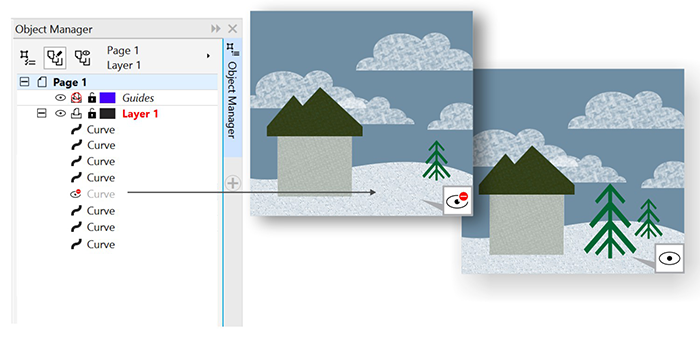 Enhanced 16.Split objects
  By "knife" tool, you can split vector objects in a straight line, painted lines or Bezier lines, text and bitmap.You can create a gap between the split subject, or so that they overlap.You can also choose to convert the outline of a curve object to be processed, or to retain their profile.If you are unsure, CorelDRAW can be a good option to retain the appearance of the outline by automatic selection, thus eliminating any uncertainty.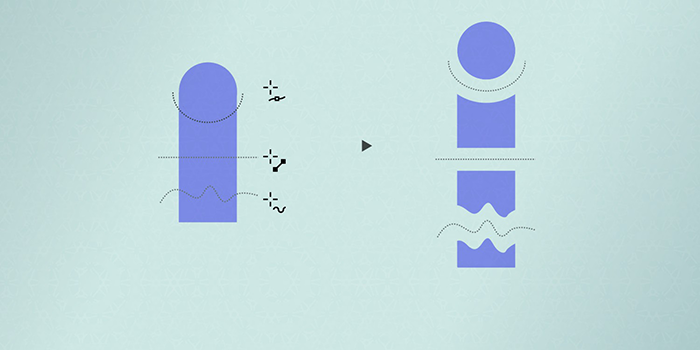 Split objects through enhanced tool knife
  Enhanced 17."Font List" box
  In CorelDRAW and Corel PHOTO-PAINT, you can easily find fonts for your project.Use "Font List" box, you can quickly view, filter and find specific fonts needed.You can also be sorted according to thickness, width, and other conditions for the support of script fonts.Font search function has also been enhanced so that you can use keywords to find the font.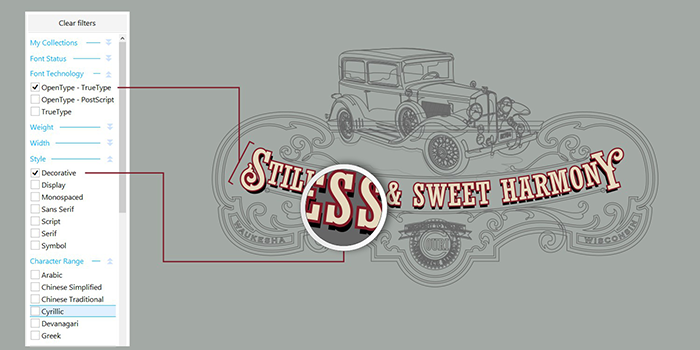 Enhanced 18.Select adjacent nodes
  CorelDRAW 2017 providing node selection function, simplifies the handling of complex shape.You can use the tools in shape while holding down Shift to select adjacent nodes on the curve.You can also change the direction of the selected node.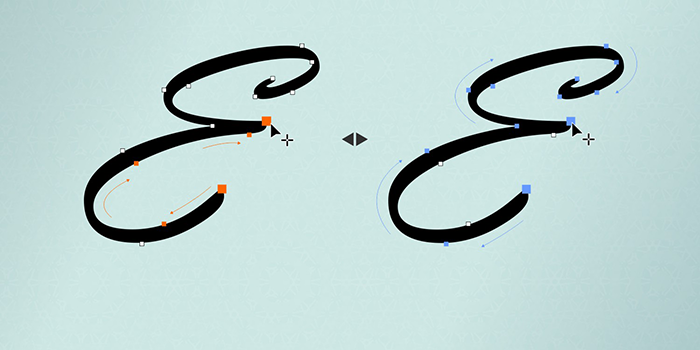 Select adjacent nodes
  Enhanced 19.Copy the curve segment
  Another CorelDRAW 2017 saving features specific portion is copied or cut curve segments.You can then paste it into an object, in order to easily create adjacent shape by a similar profile.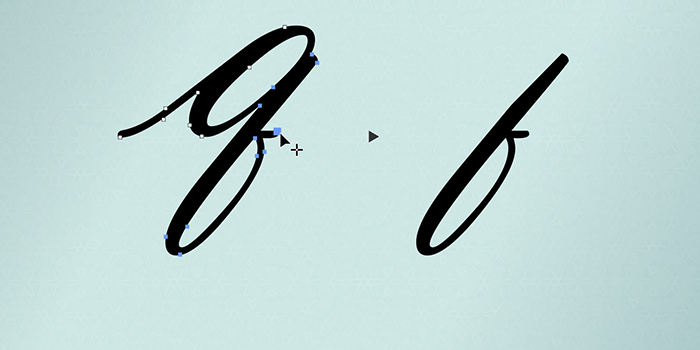 Copy the curve segment
  Enhanced 20.It uses a Gaussian fuzzy feathered shadows
  Shadow is a great way to enhance the elements in the design.In CorelDRAW 2017, you can create more realistic shadows by "feathering direction" button the moment the property bar, and it has a natural feathered edge.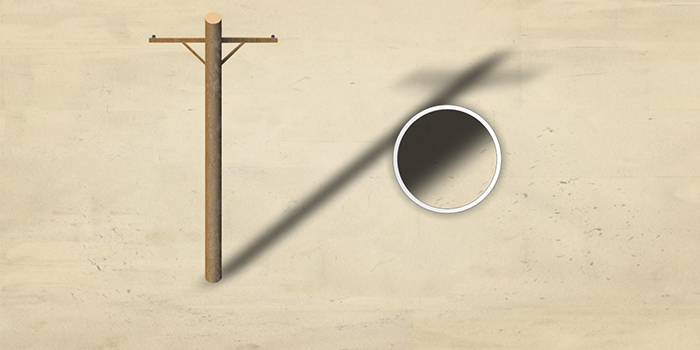 Enhanced 21.Perspective distortion correction
  With CorelDRAW and the Corel PHOTO-PAINT "image correction" box, you can correct photos contain perspective distortion of straight lines and planes.Just a few clicks, you can easily fix the display in the wrong perspective or a non-front-angle shot of buildings, landmarks, or objects in the photo.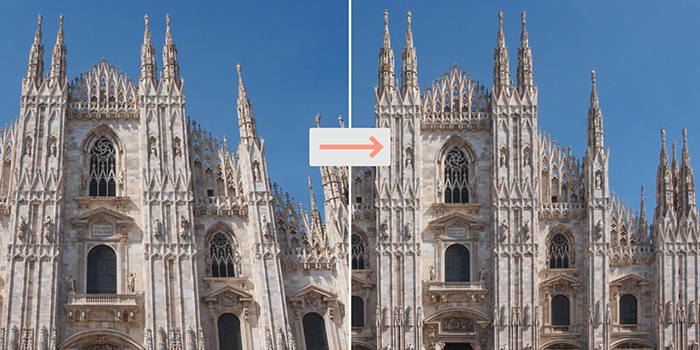 personalise
  Easy to work through tools like!By updating the interface and custom icon size, desktop and window border color, the design space to meet your needs.Importing CorelDRAW and Corel PHOTO-PAINT workspace created in the X6, X7 and X8 in version.With Corel Font Manager fonts to browse and organize the project, in addition to purchasing the application by the application plug-ins and macros to expand the set of innovative tools,.
  Enhanced 22.Enhanced vector preview, and node handles
  When the number of fonts on your system is no longer an advantage but a burden when, Corel Font Manager is the solution of the Road.It provides tools for every aspect of your workflow to control the layout, so that you can easily handle, organize and browse typeface and font collection.Regardless of the project to find and install fonts, organize fonts for easy access, or do not need to manage fonts, Corel Font Manager provides you the tools you need.You can browse and search the online and local font, font preview collection, create font collections, etc..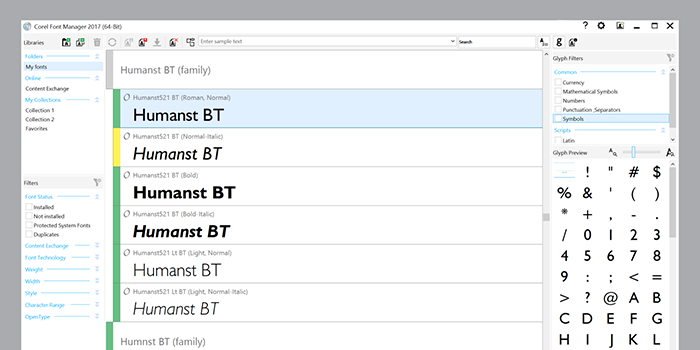 Corel Font Manager
  New in version 201 723.Import your legacy workspace
  CorelDRAW Graphics Suite 2017 enables you to re-use CorelDRAW and Corel PHOTO-PAINT workspace created in the X6, X7 and X8 in version.You have the flexibility to import certain elements of the work area and the exclusion of other elements.You can also add elements to the current workspace, or create an entirely new UI configuration.You can select more quickly to import or export the work area elements.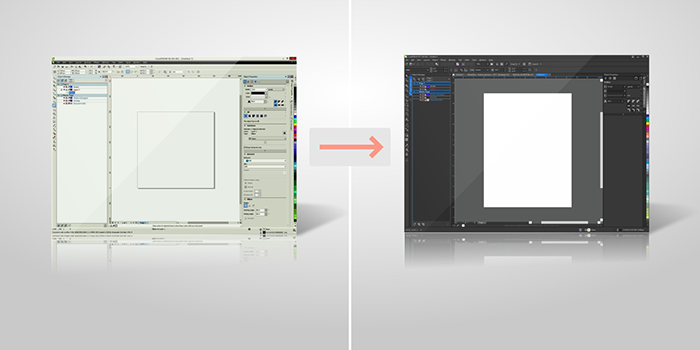 You can import the X6, X7 and X8 version created in the workspace
  New in version 201 724.Custom shapes node
  CorelDRAW 2017 by providing a unique shape for each node type to simplify the shape of the distribution curve and the object, so you can easily distinguish between a smooth, symmetrical cusp and node.You can customize the options to customize node node defined shape, size and color appearance, it is well integrated into your workflow or project.You can also choose to display the direction of the curve and use a variety of drawing tools to edit nodes, thus speeding up the modification of the design elements.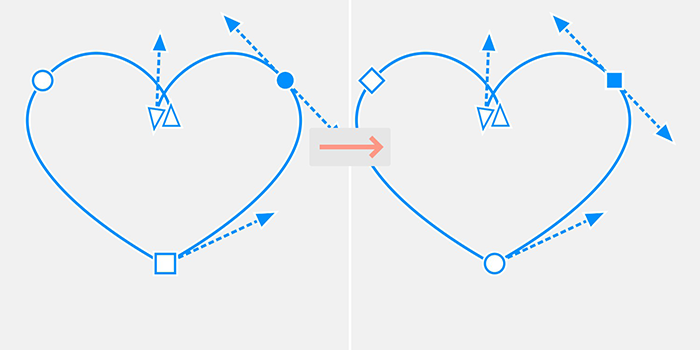 You can assign a unique shape for each node type, making it easy to identify
  New in version 201 725.A custom color preview and editing of curves
  With the new color personalization options, you can nodes, handles, and preview the color selection can stand out from the background color, making it easier to see, thus improving the efficiency of editing objects.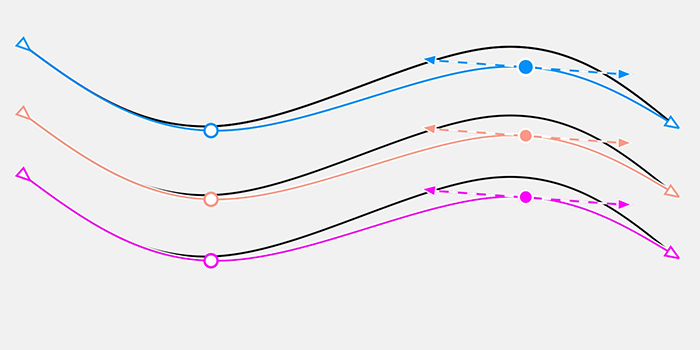 You can nodes, handles, and select a custom color preview
  Enhanced 26.Fully customizable UI
  UI CorelDRAW Graphics Suite 2017 offers customization options so you can custom design space to create a unique work environment.You can zoom icon 250%, or by selecting a theme to brighten or darken the background application.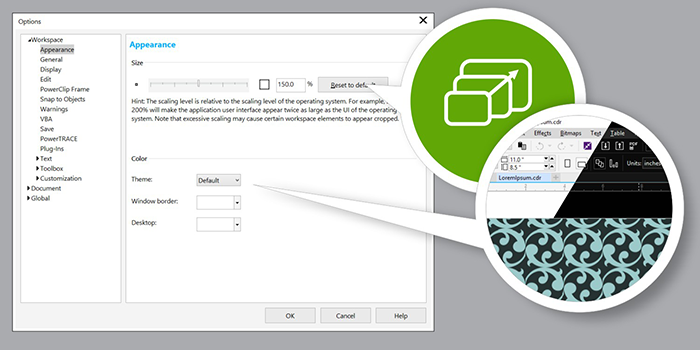 Enhanced 27.Customize your desktop color
  CorelDRAW Graphics Suite 2017 provides flexible desktop color scheme options.You can change the color of the surrounding area in CorelDRAW drawing page, or change the image in Corel PHOTO-PAINT preferred to set the environment for each item, reducing the overall work area contrast, or improve the clarity of design elements.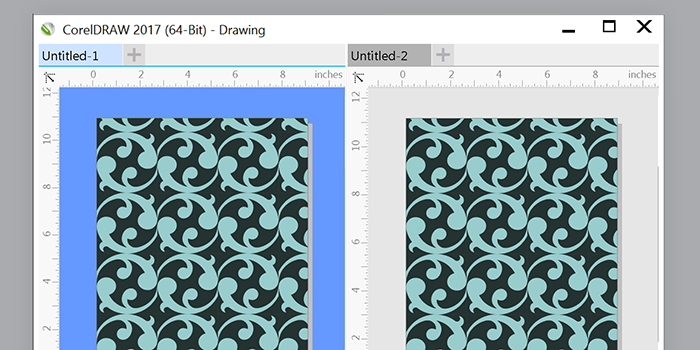 Enhanced 28.Custom color of the window border
  You can customize the color of the window border in CorelDRAW and Corel PHOTO-PAINT in order to meet your personal preferences.If you use two applications, each application that you can set a different border color to quickly identify them when switching program.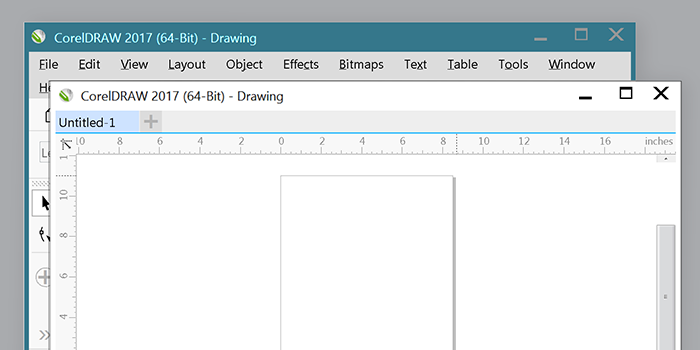 Enhanced 29.Extended set of innovative tools
  Directly in CorelDRAW and Corel PHOTO-PAINT for free download or purchase applications, plug-ins and extensions, extended set of innovative tools.You can download the Corel Website Creator free license, buy AfterShot Pro to obtain useful RAW workflow, excellent experience Corel ParticleShop bitmap effects, etc..To access this collection of innovative tools, you need to connect to the Internet.
  Enhanced 30.Developer Community site
  By supporting the new developer community site, you can create your own automation tools.We offer a wide variety of sources (including in-depth articles and programming code samples), to help you perform tasks automatically via macros, as well as create custom functions.If you have questions, you can turn to community forums, knowledge base or FAQ page.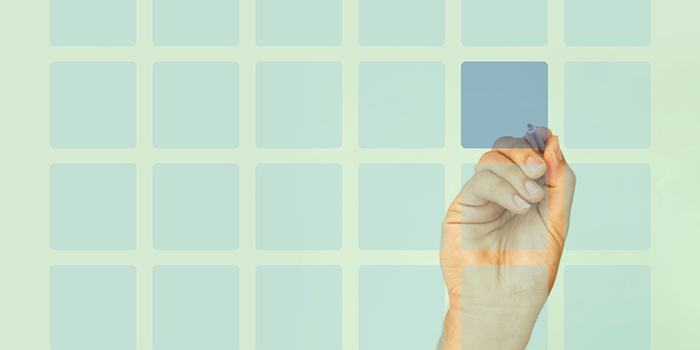 By "more" collection docker, expansion of innovative tools
  Enhanced 31.Ready for print title
  CorelDRAW 2017 Dialog speed up the process by making experts "Borders and buttonhole," to simplify the title design ready for printing process.It has intuitive controls to create the exact border operations, whether extended or mirrored edges of the document or set color.This feature also simplifies the process of adding grommet, the grommet insertion hole through the material is thinner in the edge strip or ring for insertion and proper suspension rope title."Borders and buttonhole" dialog box even allows you the flexibility to create the title through the entire event page or selected objects.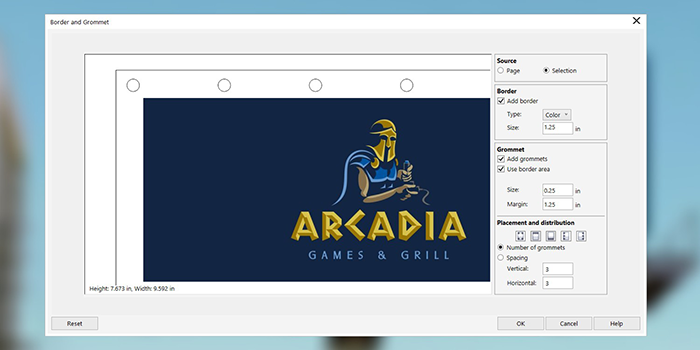 CorelDRAW public official to give you a number to send welfare, and now focus on "CorelDRAWVIP", reply "stuff" there is massive material and other templates you receive, please prepare large hard disk space oh ~