You may be exposed to this file cdr format, this file is commonly used graphic design software CorelDRAW source file format.Since CorelDRAW vector graphics rendering software, it can be recorded cdr properties, location and the like paging file.But it is relatively poor in the degree of compatibility, CorelDRAW all applications are able to use, but other image editing software can not open such files.Open this file requires the use CorelDRAW software, open the file in this format when the proposed installation of a relatively higher version.Lest you do not know the file version, the old version can not open.
  Open one: find CorelDRAW icon on the desktop, CorelDRAW software in the open, double-click cdr file, the file will open in CorelDRAW natural drawing area.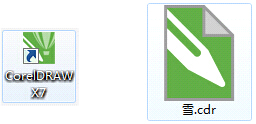 Open two: find the location of the files, drag the mouse to the title bar CorelDRAW software interface (located at the top of the window, displays the software currently open path and file name), when the mouse into a time under the arrow with a plus sign release the mouse button at this time cdr file will open in a new window drawing to note here is the need to get the job (if not in the title bar, which opens this page is a) in the title bar.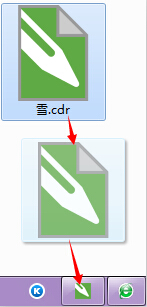 Open Third, find the file, right-click stored, select Open as CorelDRAW X7.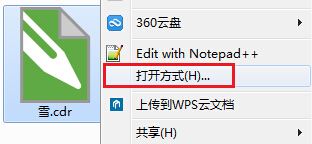 More details about CorelDRAW may refer to CorelDRAW Chinese official website.