In CorelDRAW, layout style determines the way to organize files for printing, therefore, before printing the file, you need to set up a page for color and background settings.
  Settings page
  Before you print, the page size needs to be set in the "Page Setup" to set the page size, select "Layout" menu bar → "Page Setup" command, pop-up "Options" dialog box, in this dialog box expand the "documents" list, and then expand one of the "page" list, select "size" option, then "options" dialog box is displayed as shown in Figure.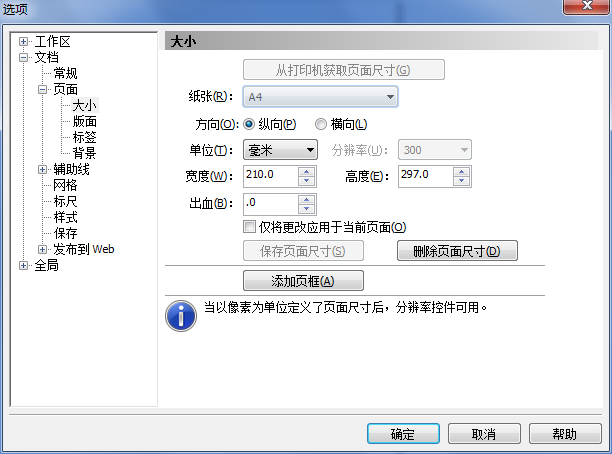 Page Setup "Options" dialog box
  Choice of page size in the "Paper" drop-down list, you can choose a preset option, you can also set your own if necessary.
  Select the "direction" option in the "longitudinal" or "transverse" radio button to set the page orientation.
  In the "Units" drop-down list, you can set the unit of measure page.
  In the "width" and "height" spin box you can set a specific size of the page.
  In the "bleeding" spin box to define the input line of bleeding or color images need to be cut off from a portion.
  Page Background
  To set the page background, select the menu bar of the "layout" → "Page Background" command, as shown in the Options dialog box pops up.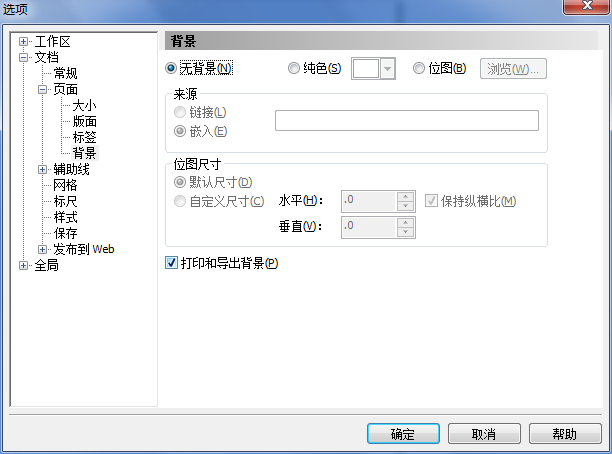 Page Background "Options" dialog box
  In this dialog box, there are three alternative background set, i.e. no background, solid colors and bitmaps.If the bitmap image as page background, can be operated at step.
  1. Select "Bitmap" radio button in this dialog box, and then click the "Browse" button to pop up the "Import" dialog.
  2. Select a bitmap file in the "Export" dialog box, click the "Import" button to return to the "Options" dialog box.
  3. In the "Source" option to display the name of the bitmap.Select the "Source" option area "links" radio button, you can select a bitmap object to connect to the page; if you select "embedded" radio button, you can select a bitmap object is embedded into the page.
  4. In the "bitmap size" option to adjust the size of the image.If the "default size" single button can be the original size of the bitmap object is placed in a default manner page; select the "Custom Size" radio button, you can customize a selected bitmap object size; select "Keep aspect ratio" check box, bitmap objects can be kept constant to the aspect ratio; select the "Print background and export ''check box, the background may be displayed or printed in the output document.After setting the parameters and click "OK" button can be selected as the background bitmap image of the current page, shown in FIG..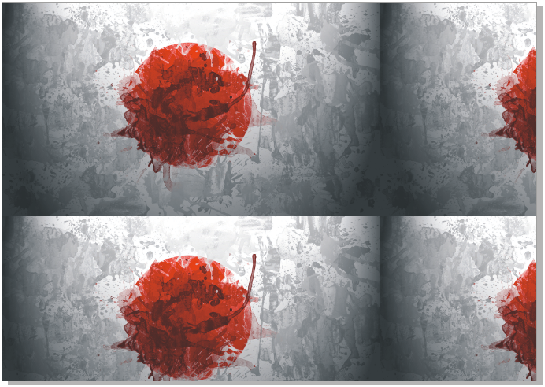 Set a background image for the page
  For more detailed information about CorelDRAW vector graphics drawing software, click on CorelDRAW tutorial center to find the information you need.