This time, we interviewed a cross-disciplinary designer Jose Luis 瓦尔里贝拉 (Jose Luis Vallribera).Much of his work focuses on the field of sports and bike.Jose Luis Vallribera good works have won several awards Corel contest, as in 2008 we CORELCLUB.Corel design contest org organization, as well as Corel International Design Competition organized by Corel Corporation.
  In the following interview, Jose Luis Vallribera presentation from start to finish can create various types of designs by CorelDRAW, even in international projects in production and manufacturing.
  - When did you get started with CorelDRAW?
  Back in 1996, I started to use in a completely inexperienced situation CorelDRAW, I think in 1997--98 years will be able to grasp all the knowledge about Corel, and then I and CorelDRAW together to work in the textile industry, in my academic training project, I also use CorelDRAW together to complete.
  - So far, what you like CorelDRAW version is?
  For me, CorelDRAW version is stable and gradual development, I have been well adapted to each new version of the improvements, almost no very tough to adapt to each new version, now, I am using CorelDRAW X8 version, it is great for me.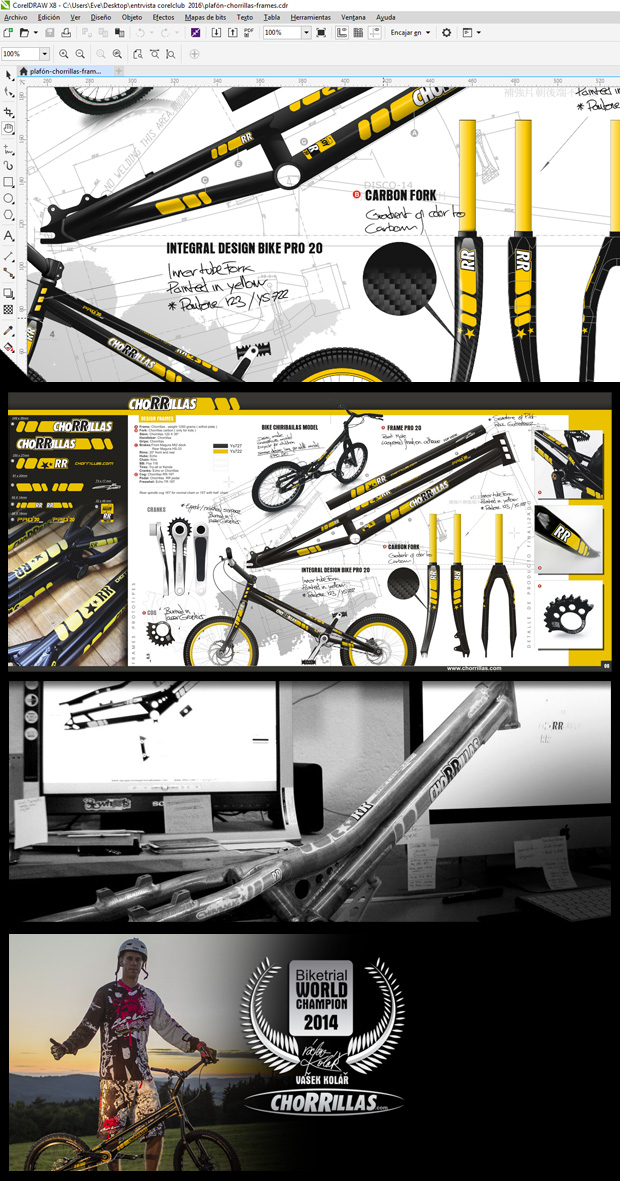 - Why do you prefer to use CorelDRAW and not other vector design programs such as Adobe Illustrator?
  First to note is that in my working life, I have been using the vector program, they are very good:
  Illustrator, Freehand and CorelDraw.But I CorelDraw tools to provide greater flexibility and security, and help me to better express my ideas and designs.
  I call it a project is divided into three stages:
  1.Delivery of an idea and sketches
  2.Performing the chosen design and development or course correction and modifications +
  3.And follow-up completed the plate.
  In a stage, Coreldlraw provided to me agility is unprecedented, because this program I was already very familiar with, it offers spacious plasticity and diversity of tools for me - it makes me able to complete in a very short period of time design models and feedback to the customer, if the customer has any dissatisfaction with CorelDRAW repair it is very convenient, which is crucial!
  In the second phase, Corel is unparalleled, and it provides almost everything I needed for me, I can use it to complete the details of the recommendations put forward in terms of design and.
  The third phase is contained in CorelDRAW completed the original design, but it is very stable and accurate, the successful completion of the final output can be in various formats, this experience is really great!
  I have to say is that my customers come from all over the world, such as Spain, the United States, Taiwan, China, South America, Australia, Europe, etc.So far, manufacturers of these requirements have been met, in the final product achieved very good results, which is what I use them in the production of original video CorelDRAW.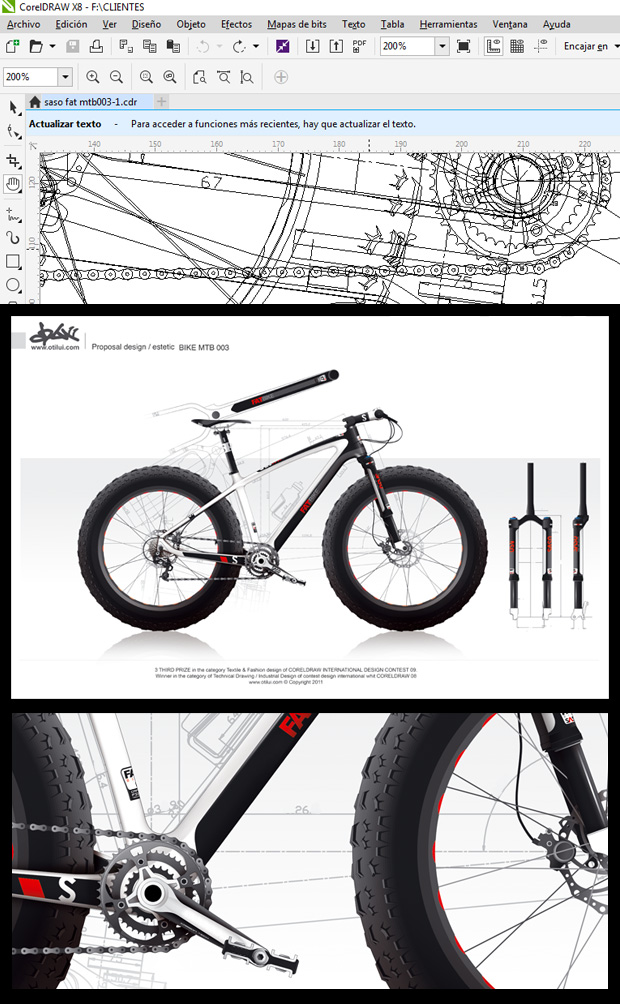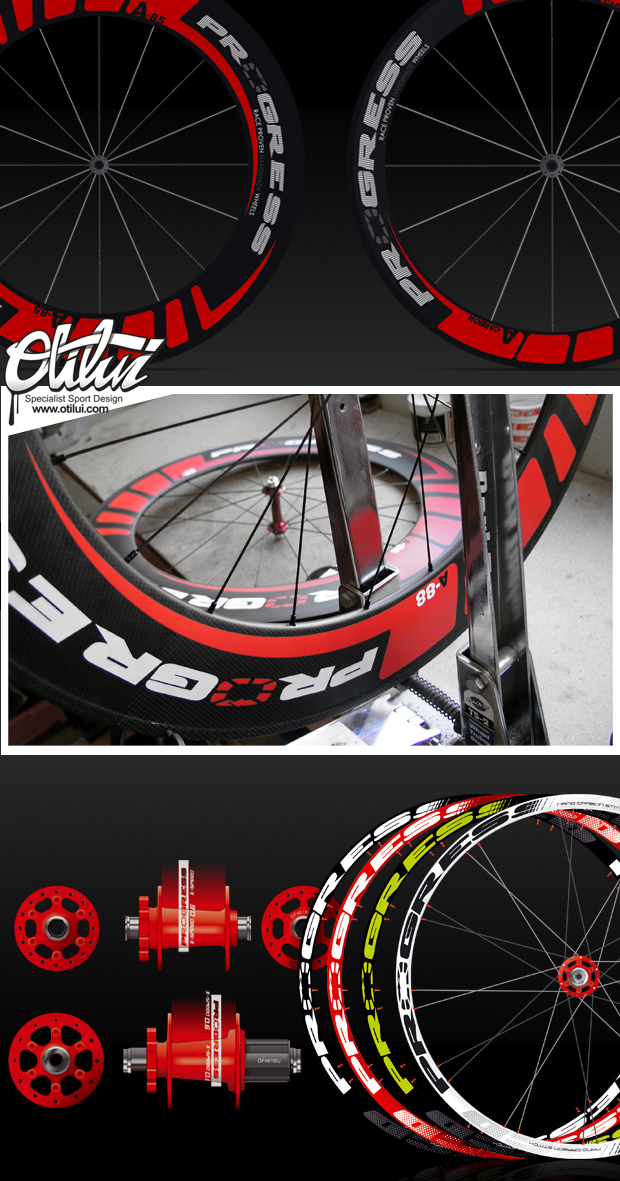 - What do you prefer CorelDRAW tool or effect?
  Maybe I will detail some of them, but it must be clear that each project has its own uniqueness, their use tools and operational processes are not the same, but now let me explain the advantages and features of the image of the application, I You think:
  - PowerClip essential
  - effect profile
  - vector tool
  - has its own art features to provide users with unique and exclusive
  - Smart Fill
  - complex workflow features and locking layers
  - Catalog editor for text layout, field settings, links, etc.
  Features really are endless, depending on whether you use more tools CorelDRAW, the more you try, the more will be attracted by this magic software.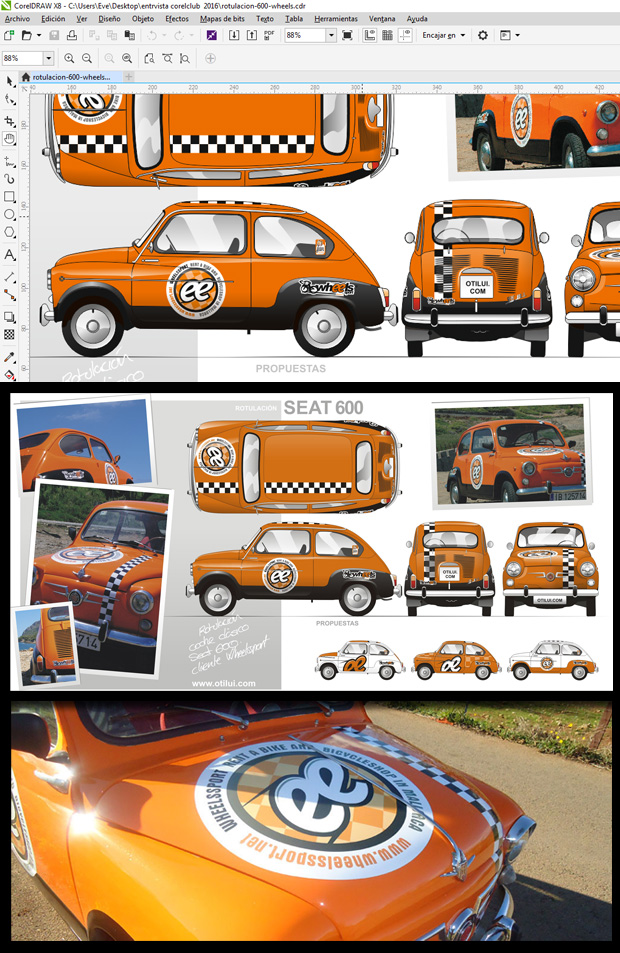 - Can you describe the process of creating vector illustrations do? Your most frequently used tool is what?
  For artistic illustration, above all, a free painting process, which can be considered a draft, then I would have Bezier tool to add details and redraw, basically these, then rather technical, artistic illustrations, we may also will use third-party tools for processing, in CorelDRAW also offers a variety of types of image formats saved.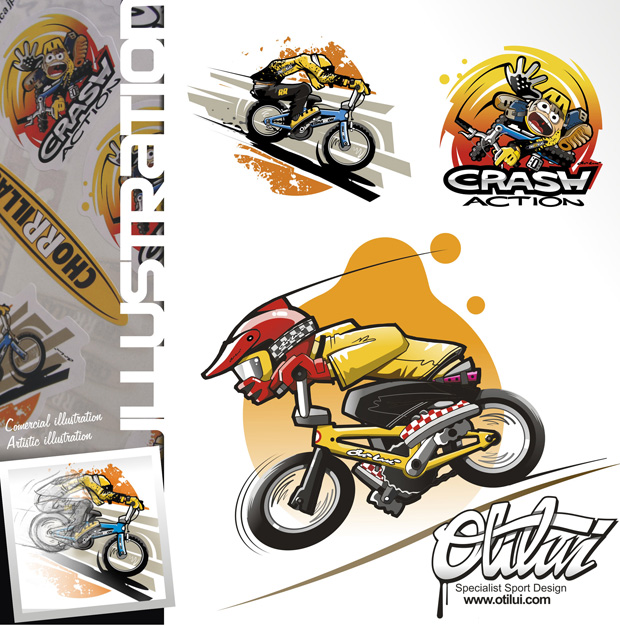 - For the CorelDRAW user wants to improve industrial design and vector illustration techniques, what advice do?
  There is a good preparatory work and development methods, and then work with CorelDRAW.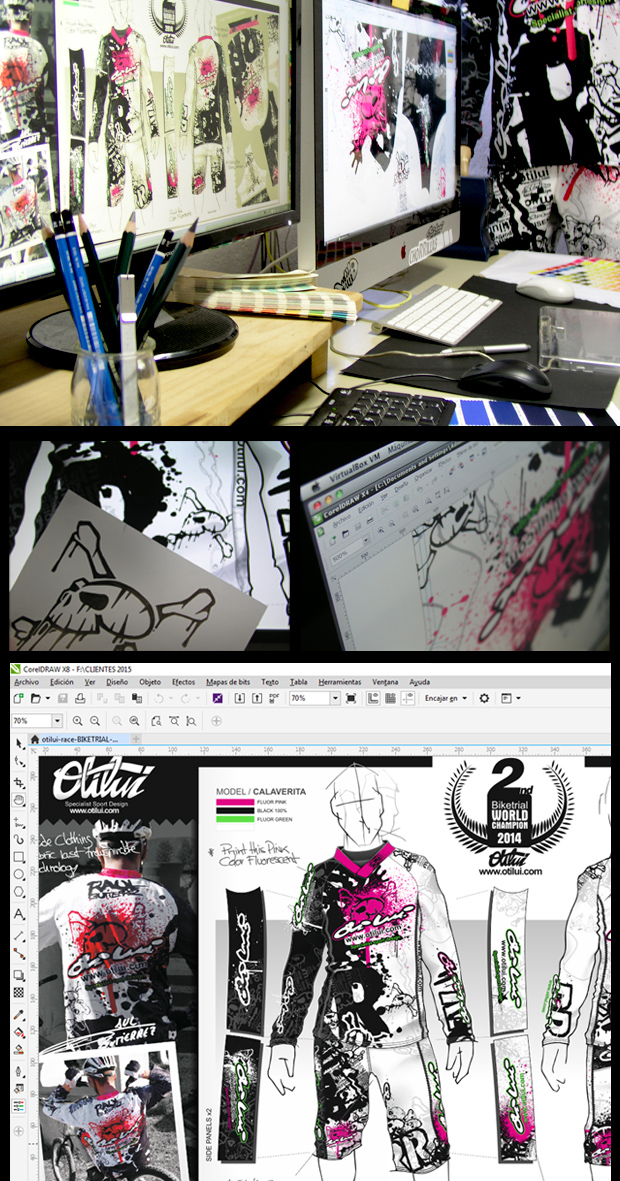 CorelDRAW public official to give you a number to send welfare, and now focus on "CorelDRAWVIP", reply "stuff" there is massive material and other templates you receive, please prepare large hard disk space oh ~